Wondering how your property insurance premium is calculated? While your homeowner's insurance is based on a number of risk factors, the one most people don't consider is the crime rate

When calculating your property insurance premiums, insurance companies consider the property crime rate in your zip code. Homeowners in a neighborhood with a greater than average crime rate will pay more for because the risk of filing a property insurance claim is higher.

Some areas like Santa Clarita are inherently safer than others and it's important to know the property crime rate before purchasing a property.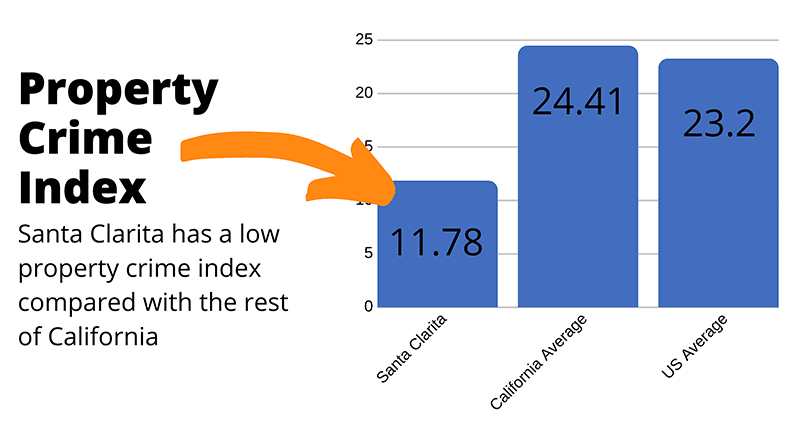 What is a Property Crime?
Property crime is committed for the purpose of obtaining money, property or for some other benefit. Property crime (attempted and committed) usually involves private property and includes burglary, theft, arson, and vandalism. Both attempted and completed crimes are considered.

Theft and vandalism to a motor vehicle are also considered a property crime by law enforcement. However, your auto insurance generally provides coverage for motor vehicle theft.

Property Crime Rate in Santa Clarita
Home thefts are less common in Santa Clarita than in other areas. Statistics:

Crime statistics:
https://www.statista.com/statistics/232537/property-crimes-in-the-us-by-state/
How Crime Rate Affects Property Insurance Premiums

If you are the victim of theft or vandalism, your property insurance policy will cover the costs to reimburse you for the loss of your property or to pay for repairs to your home as a result of the crime.

Insurance companies assess your property's risk by the frequency claims for property crimes occur. If an area experiences a high volume of thefts, your insurance company is more likely to have to pay a claim for theft. To account for the higher level of risk for your location, your premium increases.
What Impacts Crime Rates?
Crime rates can vary by neighborhood within a city or town, meaning your homeowner's insurance premium may be higher or lower than someone living on the other side of Santa Clarita or even a few streets away. Factors impacting the property crime rate in your area is the street lighting, the proximity of the homes to the street and to other homes. 

While you can't change the crime rate in your location, you can take some steps to make your home more secure. Installing a home security system or buying sturdier locks for your doors can help lower premiums.

We Shop Multiple Carriers
Not sure you are getting the best price on your insurance premium? Contact us for all of your property insurance needs in Santa Clarita. We shop multiple insurance companies to find you the best insurance policy for your needs and can make suggestions for lowering your property insurance rate!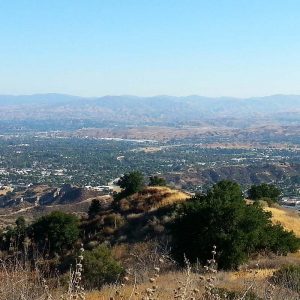 Wondering how your property insurance premium is calculated? While your homeowner's insurance is based on a number of ...
read more

→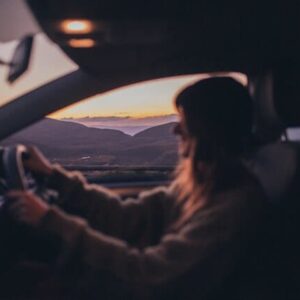 The freedom that's often associated with driving is something most teenage drivers adore, largely because this freedom gives ...
read more

→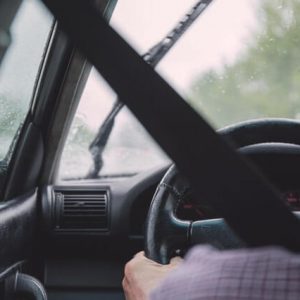 Most people aren't familiar with the process because they've never been in an accident. It's a good idea ...
read more

→