Do Self-Employed Workers Need Business Insurance?
If you're self-employed you may not consider yourself a business owner but that's exactly what you are. 
Whether you are a plumbing contractor or freelance web designer, there's always risk involved with your job. To protect against those risks, you need some type of business insurance. 
Many self-employed individuals don't think about obtaining business insurance but it can be a very costly oversight.  
Some self-employed workers may think their homeowner's insurance policy covers them since they run their business from their house. Unfortunately, homeowner's insurance only applies to personal property and liability and most homeowner's policies exclude coverage for businesses operating in the home.
What is Business Insurance?
Business insurance refers to a broad range of insurance types designed to fill gaps in existing coverage. It protects against the costs of running a business including accidents, natural disasters, and lawsuits. 
Without business insurance, your business could be responsible to pay out of pocket for property damage, lawsuits, employee injuries and issues related to data loss.
If you are found liable for damages and don't have business insurance, your personal assets such as bank accounts, cars or homes can be targeted. 
Types of Business Insurance for Self-Employment
You may not require all types of insurance depending on your job. Tt's important to understand your potential risks and the different insurance options available before purchasing coverage. Here are the most common policies for self-employed individuals:
General Liability Insurance
If you accidentally break an expensive object while working at a client's property, liability coverage protects you. General liability insurance can also protect you if you are sued for slander.

Professional Liability Insurance
Also known as errors and omissions (E&O), professional liability insurance protects you against negligence claims resulting from mistakes or failure to perform services. It also covers you if a client is harmed by any service or advice you provide. Professional liability insurance covers financial loss.
Business Owner's Policy (BOP)
Business owner's insurance policies combine several different coverages into one convenient package at a reduced rate. A BOP might also protect your business property/equipment and cover your bills payment in the event your business needs to close temporarily.

BOPs are a good option for self-employed individuals because buying a combined policy is less expensive than buying separate policies. 
Workers' Compensation
If you have any employees, workers' compensation coverage is mandatory by law. Workers' compensation coverage protects you If any of your employees are injured at work and will generally cover any lost wages and medical expenses. 
Choosing Your Policy
The type of business coverage you need depends on the type of work you do. For example, a self-employed contractor who works onsite at a client's home would need different coverage than a freelance writer who works mostly from their own home.
To choose the right policy, contact your insurance agent to discuss your insurance needs and get some quotes.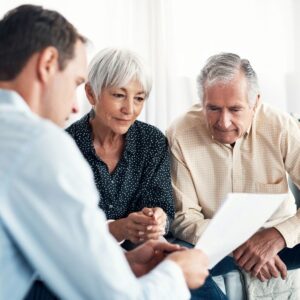 Life insurance is one of the most popular types of security coverage. The policy has two variations, term ...
read more

→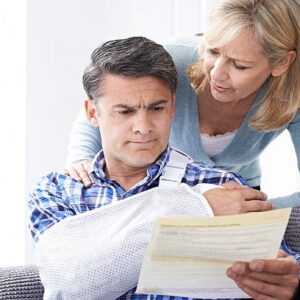 If you are at fault for an automobile accident, bodily injury liability insurance helps pay for the financial ...
read more

→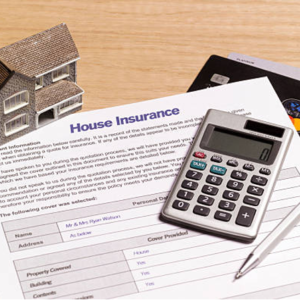 When you build or buy a house, one of the first things you should get is property protection. ...
read more

→