The freedom that's often associated with driving is something most teenage drivers adore, largely because this freedom gives them a taste of adulthood and all the wonderful things that come with it. Unfortunately, the most eager driving class, teenagers, is largely considered to be the most at risk of getting involved in motor vehicle accidents, and in the United States specifically motor vehicle accidents continue to be the leading cause of teenage deaths. It's for this reason, among others, that parents purchase car insurance for teens. Motor vehicle accidents can incur a lot of costs quickly, but having reliable car insurance helps defer these costs. If you want to know more about teen car insurance, read on!
When to Get Car Insurance for a Teenage Driver
You should make preparations to add your teenage driver to your existing car insurance policy as soon as they begin to learn how to drive. According to Insurance.com, adding a teen driver to a policy can increase a monthly insurance payment by upwards of 152 percent for a one-car household, and teenage boys are more expensive to insure than teenage girls (176 percent increase vs. 129 percent increase).
Rates do, however, vary from state to state. California teenager car insurance, for example, can increase a preexisting rate by more than 200 percent. Rates start to lower once a new driver reaches 25 years of age. If you're the parent of a newly licensed teen driver, it's important to get your child on your insurance policy as soon as they get their license and before they first hit the road. You want to make sure your child is totally secured for their first trip as a newly licensed driver.
Adding a Teen Driver to a Policy
The cheapest way for parents to insure their teenage drivers is to add them to a preexisting policy. Costs vary significantly between insurance providers, and this is why it's recommended to shop around before selecting a teen car insurance policy. The table below shows how much a California auto insurance policyholder could pay for adding a teenage driver to their policy.
Average Insurance Rate Increases for California Teen Divers
Allstate
$4,112
Farmers
$9,248
Geico
$1,695
Nationwide
$2,857
Progressive
$3,478
State Farm
$2,462
Pros – Adding a teen driver to a preexisting car insurance policy is a good idea for a number of reasons. First and foremost: it's a lot cheaper to add a teen driver to a preexisting policy than it is to have the driver take out their own policy. Furthermore, most teen drivers do not make enough money to pay high insurance rates.
Adding a teen driver may also make a family qualified to receive a multi-car discount, and there are a plurality of other discounts available to teen drivers who have safe driving records, great education history, etc. And for parents, adding a teen driver to a pre-existing car insurance policy is good for tracking the newly licensed driver's activities on the road; if the driver should get a citation, the policyholder will be informed.
Cons – Adding a teenager to a preexisting car insurance policy can have some disadvantages as well. For example, if your teen frequently gets in accidents or cited for moving violations, these will significantly affect your insurance premium in a negative way. Moving violations could increase your rate by as much as 20 percent. Covering a young driver may also inadvertently cause them to drive recklessly: since they're not responsible for their own car insurance payment, they won't know the value of safe driving and avoiding motor vehicle accidents.
Taking out a Separate Policy for a Teenage Driver
In the U.S., a newly licensed teen driver can take out an individual car insurance policy, but the rules and regulations for teenage policyholders vary from state to state. In some states, for example, parents/guardians are required to cosign teen car insurance policies. The process for getting auto insurance differs between teens and adults in most states, and this is often why teens bring an adult along when they take out their first car insurance policy:
Pros – Teens that want to be financially independent take out car insurance policies despite the high costs associated with them. Being responsible for one's own insurance helps teens mature into adulthood and gives them the confidence needed to take on larger financial responsibilities. Furthermore, teens that can develop solid records of meeting financial obligations will be in a good position to secure loans and other lending later in life. And if you can't meet your obligation because of financial hardship, having an adult cosign the loan ensures your credit won't be negatively impacted.
Cons – While it's true U.S. teens can take out their own car insurance policies, this is often not done because the rates are exorbitantly high. Adding a teenage driver to a preexisting car insurance policy is a lot cheaper than taking out an individual policy for the teen, and it also saves teens from being saddled with the risk of not being able to meet financial obligations. There are, of course, less expensive ways for teenagers to learn and practice financial responsibility.
Also, if a teen has a negative experience taking out a car insurance policy—if, for example, they get taken advantage of by a deceitful provider—then this may significantly impact how they manage their finances in the future. A bad experience could also develop a sense of skepticism that often takes years to get rid of.
Saving on Teen Car Insurance
Parents that want to save on adding a teenage driver to an existing car insurance policy often implement rules to ensure the driver does not get into any accidents. These rules are also intended to prevent traffic citations. For example, a teen driver should not drive between 10 p.m. and 5 a.m. for at least six months after receiving their driver's license. Additionally, a teenage driver should not have more than one non-family passenger under the age of 20 in their vehicle for the first six months of having a license. Teenage drivers must also always wear seatbelts, and they should never use electronic devices while driving.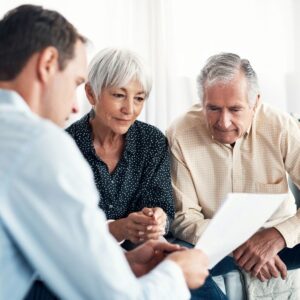 Life insurance is one of the most popular types of security coverage. The policy has two variations, term ...
read more

→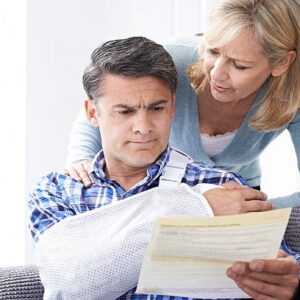 If you are at fault for an automobile accident, bodily injury liability insurance helps pay for the financial ...
read more

→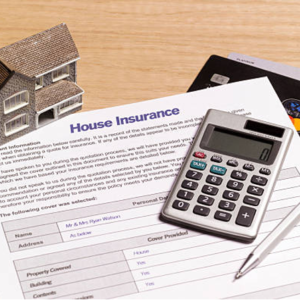 When you build or buy a house, one of the first things you should get is property protection. ...
read more

→