Why do realtors need business insurance?
Most real estate agents are independent contractors who work under a brand name. Realtors provide services to a company like ReMax or Berkshire Hathaway but are not employees.
There are specific benefits and windfalls to this status. While being an independent contractor grants you a measure of freedom and independence, it also means you need to handle certain aspects of the business yourself. Independent contractors often need to do their own marketing, pay for their own vehicle, and obtain their own insurance coverage.
When an accident happens, an independent contractor will often not be insured in the same way an employee is. Your real estate brokerage is often not liable for the mistakes seen to be caused by their realtors. Legally speaking, you are your own business. That means you need to cover your own liability.
Business insurance for realtors is just as important for new realtors, who are inexperienced and more likely to make mistakes, as experienced realtors who handle larger properties and are open to bigger liabilities.
As you take on more clients and manage larger properties, your risk of liability goes up. As realtors get busier their chances of accident or damage increases too. That's why the most successful realtors have comprehensive plans that cover them in many aspects of their work.
What does a realtor need to cover themselves for?
There are three areas of insurance a real estate agent should consider for their business.
Liability Insurance
Commercial Property Insurance
Business Income Insurance
You can purchase these insurances separately if you want, but we recommend getting a plan that combines them into one at a lower yearly cost. That insurance plan is a Business Owners Policy or BOP.
See Also: Real Claims Examples From Realtors
Liability Insurance
Liability insurance helps cover legal or medical bills in the event that you cause an accident or someone is injured on your property. Medical and legal bills are amongst the highest you are likely to receive in your life and they have an unpleasant habit of stacking up. A bad medical bill could undo most of the work you've done in an entire year. California is a particularly sue-happy state so we feel this area is particularly important.
Specifically, liability insurance covers injury & property lawsuits, property errors, or data compromise. It's the kind of damages that Mayhem is talking about in this commercial.
So let's say a client slips on the loose carpet at your office and incurs big medical bills. Liability Insurance would help cover the cost of those medical bills or pay any legal expenses if it goes to court.
Or if you accidentally listed the price of a home incorrectly and the owner blames you for loss of offers. Liability insurance would cover legal bills if they decide to take you to court.
With the growing influence of the internet, more areas of liability are opening up. One such area is data compromise. If you've ever used a weak password or surfed the internet using public wifi you need to read the next section.
Data Compromise is more important than you think
Data compromise is an overlooked area of liability insurance. If you keep your client's data on a computer and that computer is hacked or their information is stolen, you could be liable because their sensitive data could now be in the hands of criminals.
It is very difficult to completely secure yourself from data breaches. Even huge companies like Yahoo and Equifax get into big trouble when their records are hacked. The massive real estate company First American recently got into a lot of trouble by exposing the data of 850 million customers online. These big companies all have entire teams dedicated to not getting hacked but still manage to get hacked. Independent contractors often have passwords less than 6 characters and don't understand how they could get hacked.
Even if you think you're perfectly protected, it's still good business to cover yourself against data breaches and data compromise.
Commercial Property Insurance
Commercial property insurance covers this stuff:
Your office (or wherever your business is located. This includes home offices).
Your office equipment (including computers, cabinets, phones, and furniture).
Records and company documents
Fence and landscaping
Signs
Any business inventory

From this stuff:
Theft and burglary
Fire or arson
Water or ice damage
Wind or hail damage
Customer slips or falls
Customer injury or damage

It's as simple as that.
Business Income Insurance
While commercial property insurance covers the fixing or replacement of office materials, business income protects your cash flow as you get back on your feet.
So if a fire was to burn your office to the ground, business income insurance would ensure you get your regular income while the building is repaired and you are unable to work.
This is particularly important for those who live paycheck to paycheck, but we feel any loss of income as a threat to the way we enjoy our lives.
In California, there is already some measure of protection for your income if you are an independent contractor for a real estate company. All California real estate brokerages must provide worker's compensation insurance, whatever their job status is.
Common Questions About Business Insurance For Realtors
How much does business insurance cost?
Coverage for real estate business insurance is relatively inexpensive when all policies are wrapped together. We cover people for as little as $250/year for people who are home-based but go into their broker's office a couple of times per week.
How much business insurance coverage do you need?
You should always make sure you have the right coverage for your business so you're never paying too much. As your business grows, your coverage should change to accommodate it. That's why we recommend having a dedicated insurance agent who knows your business and can find you the right coverage. You should reach out to your agent at least once a year to discuss where you are in your career and how we can best serve you.
Typically speaking, your coverage should reflect the largest deal you make in a year. If you don't sell anything over $400k, your coverage should reflect that. Likewise, if you begin selling multi-million dollar homes you need to tell your agent so they can adjust coverage.
Even if you are selling inexpensive homes, we recommend a base coverage of around $250k. Some choose to cover themselves for up to $100k but these realtors don't work much or only sell homes as a side business.
When should you sign up for business insurance?
In real estate sales, there are no mulligans. You are liable for damages with your first client. That's why we recommend getting coverage as soon as you start working as an agent.
Does business insurance for realtors count as a business expense?
Yes! Premiums that you pay for business insurance count as the cost of conducting a trade or business. That means it is tax-deductible under guidelines set out by the IRS.
Where can you get a business insurance quote?
Visit our page on business insurance for realtors and contact one of our trained agents for an easy insurance quote.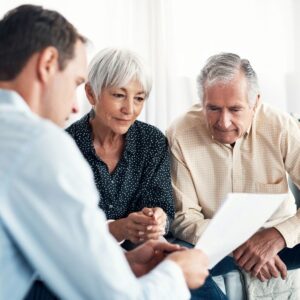 Life insurance is one of the most popular types of security coverage. The policy has two variations, term ...
read more

→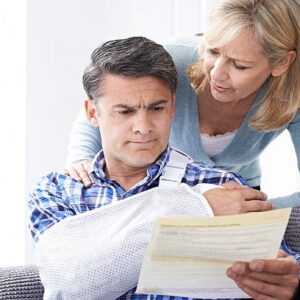 If you are at fault for an automobile accident, bodily injury liability insurance helps pay for the financial ...
read more

→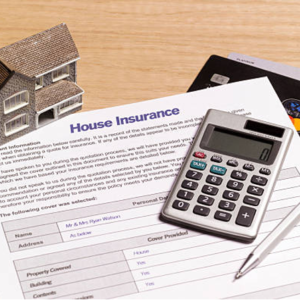 When you build or buy a house, one of the first things you should get is property protection. ...
read more

→