Some of the reviews we get through Allstate, Google, Yelp or Facebook have the ability to put a smile on our faces and help us continue to give the best service we can. Some are funny, some highlight something we try really hard to do, some are just really sweet. Thank you to EVERYONE that has left us a review over the years.
BRIAN A.November 20, 2018
You guys have always gone above and beyond to help me with any issue I have had. Customer service is above the rest from any company I've dealt with and everyone has been incredibly friendly so far.
DANIEL L.October 22, 2018
Mmm good experience fast service congratulation. Keep going and never stop.
LYNDA W.September 6, 2018
Great agency always makes me feel as if I'm your only customer.
ERIKA P.August 24, 2018
Very satisfied! Anytime i have a question i am able to get a hold of an agent by phone, text and email. Everyone is very knowledgeable in all the different types of policy's.
JESUS P.June 21, 2018
I appreciate the ease of payment options. I have filed two claims one homeowners the other motorhome over the years. Both were handled professionally and repairs done quickly, settlements fair. I have friends with "cheaper" insurance, none have had the ease of settlement of claim that I have enjoyed.
ROC F.January 22, 2019
Best Insurance Company I have had!
JOSE C.August 27, 2018
We are happy with you guys, every time we have something new or a problem you resolve it quick and make us feel that you care about us! Thank you!
KENNETH H.May 9, 2018
The agents are some of the nicest, and the customer service is some of the best, that we've seen in the 30 years we've had car insurance. We're happy with Allstate's flexibility, high standards, and provision to us when we've needed it the most. We're happy but only with car insurance, but with homeowners insurance as well. Allstate has done everything they could do in shopping for great homeowners insurance. Really, other companies we've had do not even compare in quality, service, and friendliness. Thank you!
JESS L.October 20, 2015
AM I THE ONLY ONE WHO HAS WATCHED THE GIRL ON THE ALLSTATE ADD WITH THE BLACK CURLY HAIR BLUE DRESS AND GREEN SWEATER FOR OVER TWO YEARS SHE HAS NEVER CHANGED CLOTHS YOU WOULD THINK THAT ALLSTATE WOULD BUY HER SOME NEW CLOTH SHE HAD DONE A MATTRESS ADD BEFORE THAT AND HAD THE SAME CLOTHS NOT CHANGING CLOTHS FOR ALMOST 3 YEARS UGG
JUSTIN C.September 6, 2015
Due to deployment, I actually did not directly work with you. However, you did assist my mother in getting my vehicle insured in my absence. I appreciate how prompt and helpful you were to her. Thank you for everything and I look forward to continue doing business with you upon my return to the states.
EVELYN M.June 24, 2016
I've had two claims with you in the past few years. You were so sweet and understanding and took care of the problems without raising my rates.unexpected and so appreciated!!; thank you
TAMEKA C.October 30, 2017
I loved and value my experience with Zachery Cullen's All state Insurance. This has been the best insurance company I've ever dealt with. I have only been with you guys for 6 months but i really look forward to guys handling all my insurance needs for the coming months and years. Thank you for you great service and professionalism.
ERNEST F.December 29, 2017
I was with Mercury Ins for more than 25 years. Found out I could get Allstate Ins for almost 50% less for the same coverage. I hope to be with Allstate for more years than the last company. Allstate is the only way to go. Friendly efficient staff great prices, what more could a person ask for.
PATRICIA S.September 29, 2018
The agents are very knowledgeable and efficient. Every time I call, they are very kind and ready to help. I am hardly ever.put on hold. I have.been with Allstate since 1983. It's been a nice long time. I'm totally satisfied.
THOMAS F.December 18, 2017
Been with Allstate for years. Attentive, no hassle, affordable.
CAROL B.June 15, 2018
So far so good ! I've got the help when needed and then some. From early Reminder's of payment with draws to Wishing me a Happy Birthday. And keeping me informed on all the latest news..
PAUL M.August 13, 2018
I'm always watching for a good deal. Being insured with you brings me peace.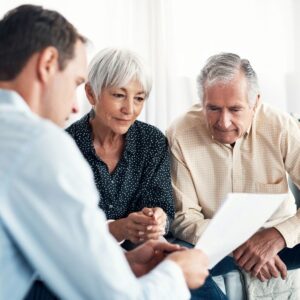 Life insurance is one of the most popular types of security coverage. The policy has two variations, term ...
read more

→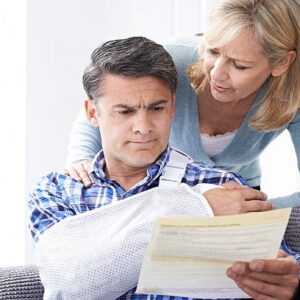 If you are at fault for an automobile accident, bodily injury liability insurance helps pay for the financial ...
read more

→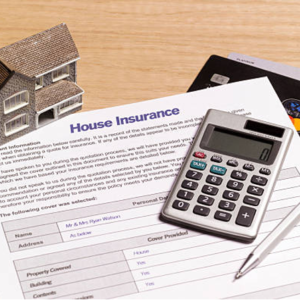 When you build or buy a house, one of the first things you should get is property protection. ...
read more

→