Our staff is the most important thing in our organization. That's why its great to read reviews about individuals or teams that were able to give great customer service.
Here is a collection of reviews from customers that decided to highlight our staff. Thank you to everyone who left one!
GRADY L.January 24, 2019
I like Betty, she is always very helpful.W
ARTHUR M.November 19, 2018
I like the customer service from Leslie.L
JACKIE R.August 19, 2018
Betty is always helpful and very friendly. I enjoy working with her.
RONALD N.February 10, 2018
EVERYONE SEEMS REALLY NICE
LYNDA M.January 18, 2018
Michael is the easiest most efficient agent. Everything runs smooth with his help.
FRANCINE L.July 19, 2017
I have had a very favorable experienc with you. When I had any questions, I would contact Mike and he was always pleasant and helpful.
KEVIN G.January 7, 2019
Friendly and fast service. Great team that understands it's client's needs.
JOHN R.December 31, 2018
I truly appreciate the office staff at the Palmdale office. They're very knowledgeable and super helpful, whether I drop in personally or over the phone.
SARAH M.October 26, 2016
It was so easy to communicate with the agents and all the different claim departments,everything was explained to me clearly and all my questions were answered, I feel very taken care by Allstate through this whole ordeal,I am blessed o have Allstate on my side.i will keep using Allstate for all my coverage needs I am buying a house as well so I will be adding it to my policy
GROVER C.June 20, 2016
Zachery Cullen is a well trained, well informed,caring individual that takes care of me & my family in the highest manner.
STANLEY W.March 3, 2016
Betty is great. Best service I've ever experienced. All the other staff is courteous and helpful. I Highly recommend Cullen Insurance Agency.
CHERYL P.February 19, 2016
I love your service. So warm and personal and friendly. I feel like Betty is family to me. She truly watches out for my well being. So rare in this fast-paced impersonal un-caring world of today.
ROBERTO O.September 26, 2016
It was great experience. AJ was very very helpful explained everything that i wanted to know.
ROSE C.December 11, 2016
Absolutely love the same care and promptness you guys feel as I do. Never a complaint and Lisa and Chyanne are just amazing in tehachapi.
SHERRY D.January 24, 2017
To put it simply, you guys / gals are awesome!
KELLIE B.August 31, 2017
Always a smile on everyone's face when I visit your office…
pauline r.August 31, 2017
My husband used to take care of our business, but since he is no longer longer with us I'm having to take care of things, and talking on the phone is not one of my favorite tasks. Nancy made it easy f/me to get the help I needed. Thank you so much! Sincerely, Pauline (Pxxxxx) Rxxx
RUSSELL J.September 14, 2017
Sadly I had to leave my old insurance company over 21yrs! All because they hidden fees and charges recently added, called this office spoke with SHERELL and 1st off, no up sale was pitched or any pressure. I explained my situation and gave her my info OVER THE PHONE! Received a quote in less than5mins! or LESS than my previous insurance! U guys kick AUTO CLUB!!! Give this young woman a raise! Customer service 100% On point and straight forward !THANK YOU SHERELL
Todd B.August 27, 2018
AJ did a great job taking care of me and explaining all the different options. She was very patient and knowledgeable about the products and I am completely satisfied with my entire experience. Thank you so much!
PATRICIA S.September 29, 2018
The agents are very knowledgeable and efficient. Every time I call, they are very kind and ready to help. I am hardly ever.put on hold. I have.been with Allstate since 1983. It's been a nice long time. I'm totally satisfied.
KEVIN G.January 7, 2019
Friendly and fast service. Great team that understands it's client's needs.
CHARLES H.March 13, 2018
Received email from All State saying they made a mistake on my Home Owners policy and it would be higher in this year. Made me worry that it would be $1000.00 dollar raise. Last year they made a big mistake and it was close to $1000.00 dollars. Thank god youhave Barbara? She straightened it out . Also I have been with Allstate since I was 16 give er take a couple of years when I was with 20 century.
PATRICIA R.September 20, 2018
You guys are great, Vickie always responds quickly and makes requested changes-she is a great asset to your office.
JONATHAN J.October 6, 2018
Miss Betty has been wrong part of our family for very long time she gives us lots of incredible.
CHARITY W.October 9, 2018
It was a very pleasant experience. I have spoken to the representative Johnny several times and he is always exceptional. I would recommend this company to anyone!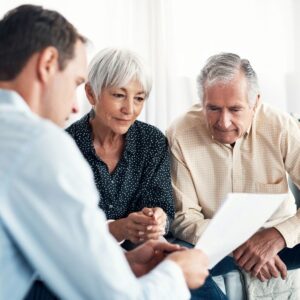 Life insurance is one of the most popular types of security coverage. The policy has two variations, term ...
read more

→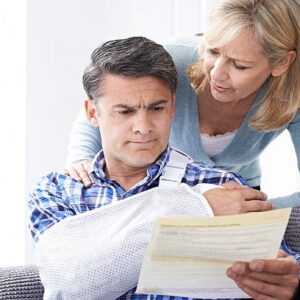 If you are at fault for an automobile accident, bodily injury liability insurance helps pay for the financial ...
read more

→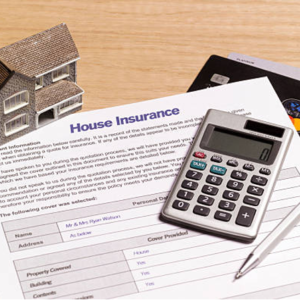 When you build or buy a house, one of the first things you should get is property protection. ...
read more

→