Starting a business comes with plenty of risks. Some you may anticipate but others you may not expect — a lawsuit, property damage from a fire, equipment theft. The financial consequences of these unexpected events can be steep. 
To protect yourself from unknown threats, you need business insurance. Business insurance is a broad category of insurance coverage designed to protect your business from financial loss. It can help pay the costs of property damage, lawsuits, lost business income, and other covered losses.
Without business insurance, you are jeopardizing your business as well as your personal assets. One customer lawsuit can destroy everything you worked hard to achieve. Most small businesses find it impossible to recover from a huge financial loss and shut down.
All types of businesses need business insurance: independent contractors, freelancers, sole proprietors, home-based businesses, limited-liability corporations, etc. 
Reasons for Buying Business Insurance
Here are some important reasons for getting business insurance:
You protect your employees in case they are injured on the job 

A customer could file a lawsuit for your business for an accident or broken contract.

Your business has investments in equipment, inventory or other property

Keeps your business up and running

Your business stores customers' financial and personal information on a computer or through a cloud computing service. 

You drive a vehicle for business

Gives your business credibility

Offers peace of mind since no one can predict the future
Types of Business Insurance Coverage
Every business is different so the insurance coverage needs will vary depending on your specific needs and factors including:
The type of work you do

Your physical premises

Business size

Property and equipment

Intellectual property

Employees and customers
The different types of business insurance include:
A business owner's policy (BOP)

combines several different coverages into one convenient package at a reduced rate. Typically, a BOP typically includes property, business interruption, and liability coverage. BOPs are a good option for small businesses because they are less expensive than buying individual policies.
General liability insurance

protects against claims made by others including bodily injury, damage to property, or personal injury. Liability insurance helps cover costs whether you win the lawsuit or not. 

Professional liability insurance

is also known as errors and omissions (E&O) or malpractice insurance. It protects professionals including accountants, physicians and lawyers against claims of negligently performing services or providing advice.
Commercial property insurance

covers equipment, furniture, and inventory in the event of a theft, fire or storm. Standard property insurance generally does not cover natural disasters such as floods and earthquakes so you will need to get supplementary coverage if your business is in areas prone to these incidents. 

Workers' compensation insurance

protects your employees if they are involved in a work-related accident by paying medical bills and partial lost wages for employees' work-related illnesses and injuries. Most states require businesses with three or more employees to have workers' compensation insurance.

Cyber liability insurance

covers damages related to computer systems, data breaches, and computer viruses. 

Business interruption insurance

covers the loss of income and other business expenses if you can't operate your business as a result of a disaster.
Make sure you consider the risks involved in your business before shopping for business insurance. Contact your insurance agent for assistance in selecting the right policy for your requirements.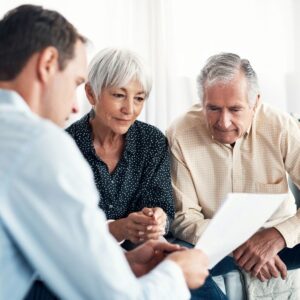 Life insurance is one of the most popular types of security coverage. The policy has two variations, term ...
read more

→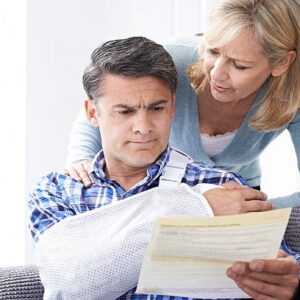 If you are at fault for an automobile accident, bodily injury liability insurance helps pay for the financial ...
read more

→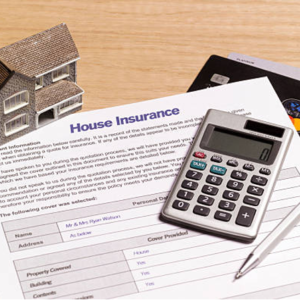 When you build or buy a house, one of the first things you should get is property protection. ...
read more

→